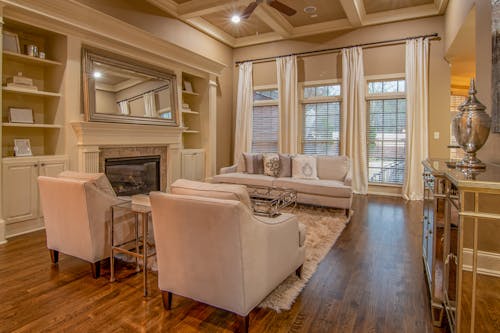 Choosing the type of floor for a house is one of the most important aspects to consider when we reform or new construction of what will be our home.
However, when choosing the type of flooring we will use, we must think beyond aesthetic or price issues. Criteria such as durability, maintenance, and installation are of paramount importance. Therefore, taking into account the material, the finishes, and the tone of the same are details that cannot be overlooked.
Laminate Flooring
Laminate flooring comprises several thin sheets and can simulate different types of flooring, such as wood, stone, marble, or any other material. It is an economical floor and easy to install. It is an excellent option for a house not exposed to many humidity areas since it is not very resistant to water.
However, in recent years, this type of floor has been the most demand due to its low cost and design versatility.
Porcelain Floors
It is a resistant floor, insulating against sudden temperatures and minimal water absorption. In addition, one of its significant advantages is that porcelain flooring can imitate the image of other more expensive materials such as wood or marble.
It is more expensive than laminate flooring or stoneware. However, it is currently one of the most demanded reforms, such as in newly built houses. This is a suitable floor for any space in the home, including the bathroom and the kitchen.
Wooden Floors
Wooden floors have a versatile look and can complement all types of interiors. Wood offers the home a cozy and warm climate, so using this type of flooring is ideal for those looking for that sensation of calm and peace within their own home.
However, it is essential to know that since it is a material of nature itself, it is more expensive than others, such as laminate.
Ceramic Floors
They are easy to clean and maintain. In addition, it is non-slip, and there is a wide variety on the market. Their main disadvantage is that they can be broken if they take a big hit.
The most common areas where this type of flooring is usually installed are the bathroom and kitchen due to high resistance.
Linoleum Floors
Linoleum is a durable and environmentally friendly flooring option. This type of flooring is affordable and easy to install and is now gaining more and more popularity as manufacturers offer new colors and more modern styles.
They are waterproof, cheap, and require little maintenance.
Suppose you are going to choose this floor for the interior of your house. In that case, you should know that it is not as resistant to areas prone to humidity and that it can darken or turn yellowish when exposed to sunlight.
Natural Stone Floors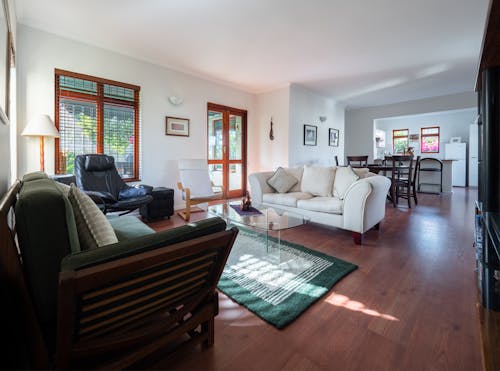 They are floors whose material is heavy, and their maintenance may require a sealer. As its main advantage, we can highlight that it is the most resistant to any condition. Hence, its installation is ideal for any area of ​​the home.
Natural stones such as granite, marble, and sandstone are flooring options suitable for both interior and exterior spaces.
The stone offers natural beauty and incomparable quality to the rest of the floors.
Among its main disadvantages, it is expensive, difficult to install, and requires a lot of preparation before installation.
Vinyl Or PVC Floors
They have the drawback of being a plastic material and, therefore, not biodegradable. They are cheap and mimic any other material as it is an impression. They are resistant to water (which is why they are used primarily in kitchens and bathrooms), function as thermal and electrical insulators, and are easy to clean or replace.